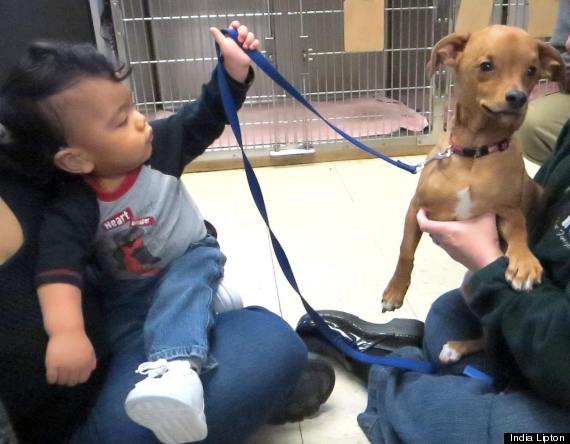 "We really didn't hesitate [to adopt Frank] because we are fully aware of the condition," Metz told HuffPost. "We wanted the little guy to get a chance on life."
When Dylan's family found out about Frank through a friend, Lipton immediately reached out to Metz. On Feb. 8, the two boys met at the RAL.
"It was a toddler and a puppy," Lipton told HuffPost. "And a whole lot of energy."
"It was an emotional moment," Metz added, "just knowing that Frank was able to make Dylan laugh and smile."
Just a little bit tired!